Young Artists in Residence Summer Camp
July 27th-August 2nd, 2024
IB DP Music Workshop
The IB Music workshop gives students the opportunity to work directly with a world-class IB music educator crafting a road map for their success through the intricacies of the new IB Music curriculum. During the workshop, students gain new skills in composition, music analysis, performance, and music technology. Students also go on exciting field trips to see concerts and museums in Vienna, the city of Music.
The new IB Music curriculum is designed to be open-ended and customizable towards each individual student's interests. This framework, though freeing, can also prove overwhelming for students trying to decide what pieces, themes, and approaches they should focus on in the Exploring, Experimenting, Presenting, and (for HL) Collaborating papers.
During the IBWISE IB Music workshop, students work directly with our IB Music expert in designing a road map for their individual success in the coming year. They go together through all the major assignments of the IB Music curriculum, discussing the student's interests and agreeing upon ideas and approaches for each of the assignments to come. This road map will give students clarity and structure heading into the IB Music curriculum.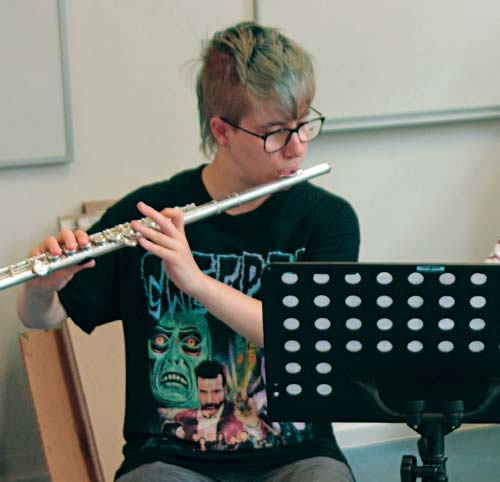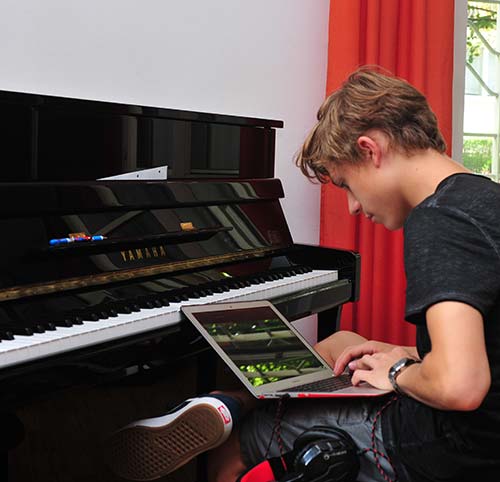 New skills, new experiences
On top of designing a road map for their IB Music curriculum, students also develop new skills that they can apply towards their studies. New techniques in composition and music analysis, strategies for performance, and software proficiencies in music technology (including Garageband and Sibelius) are all learned over the course of our workshop.
Lastly, the IBWISE IB Music workshop features opportunities to dive into the cultural history and innovative artistic present of Vienna, Austria. Each module features field trips to museums such as the Arnold Schoenberg Center or Mozart House, as well as trips to see exciting live music. And, in students' free time, they have the opportunity to explore the same city that once housed Beethoven, Schubert, and Strauss, perhaps finding similar inspiration.
Our IB Music workshop leaders
Marietta Kandilaki: Marietta is the Head of Music at St Catherine's British School in Athens, and brings to IBWISE 15+ years of IB music teaching experience. She has a deep background in piano performance, proficiency in music theory and analysis, and an exceptional ability to connect with young musicians.
Marietta will be supported by Hayden Arp. Hayden is a songwriter and music producer working in Vienna, AT. He studied composition and music technology at the Oberlin Conservatory of Music in Ohio, and brings 7+ years of private teaching experience to IBWISE. He is a particular support in students' learning music software and making their original compositions.