Alpine CAS Adventure Trip
12.07. – 17.07.2024
Alpine IB CAS Adventure: Course Description
We invite Pre IB and Mid IB students to an absolutely unique and challenging summer CAS programme in a traditional alpine setting in the heart of Austria! Experience an exciting and unforgettable adventure, while staying in a typical 'cosy' village hotel! Discover and support the beauty and purity of nature and wilderness.
A 6-day CAS adventure full of exciting and creative activities
Our 6-day IB CAS Adventure Trip in the picturesque mountain village of Mariazell and its surrounding Ötscher region will be a forever memorable experience in the stunning Austrian Fore Alps. This region is less than a 1.5-hour drive from Vienna, Austria's capital. Vienna also is the city where IBWISE operates and runs its MID IB & PRE IB Summer Camp! Vienna International Airport or the Hauptbahnhof (central train station) will be the airport or train station of choice for students arriving internationally.
Mariazell – an idyllic town surrounded by stunning nature
Mariazell is a picturesque gem in the Ybbstal Alps with an impressive history dating back to the 12th century. It is known for its magnificent Gothic basilica and has therefore been a place of intercultural meetings for many centuries. But this region is also known for its astonishing landscape, canyons, turquoise waterfalls and its spectacular national park with impressive wildlife.
You will be immersed in the old Austrian culture & traditions of a mountain village, will be invited to bake your first brown bread, help feed and milk farm animals and make your own butter and cheese. You will experience breathtaking mountain hikes and spend a night in a typical 'Schutzhaus' whilst discovering the secrets of this spectacular national park with our nature guide.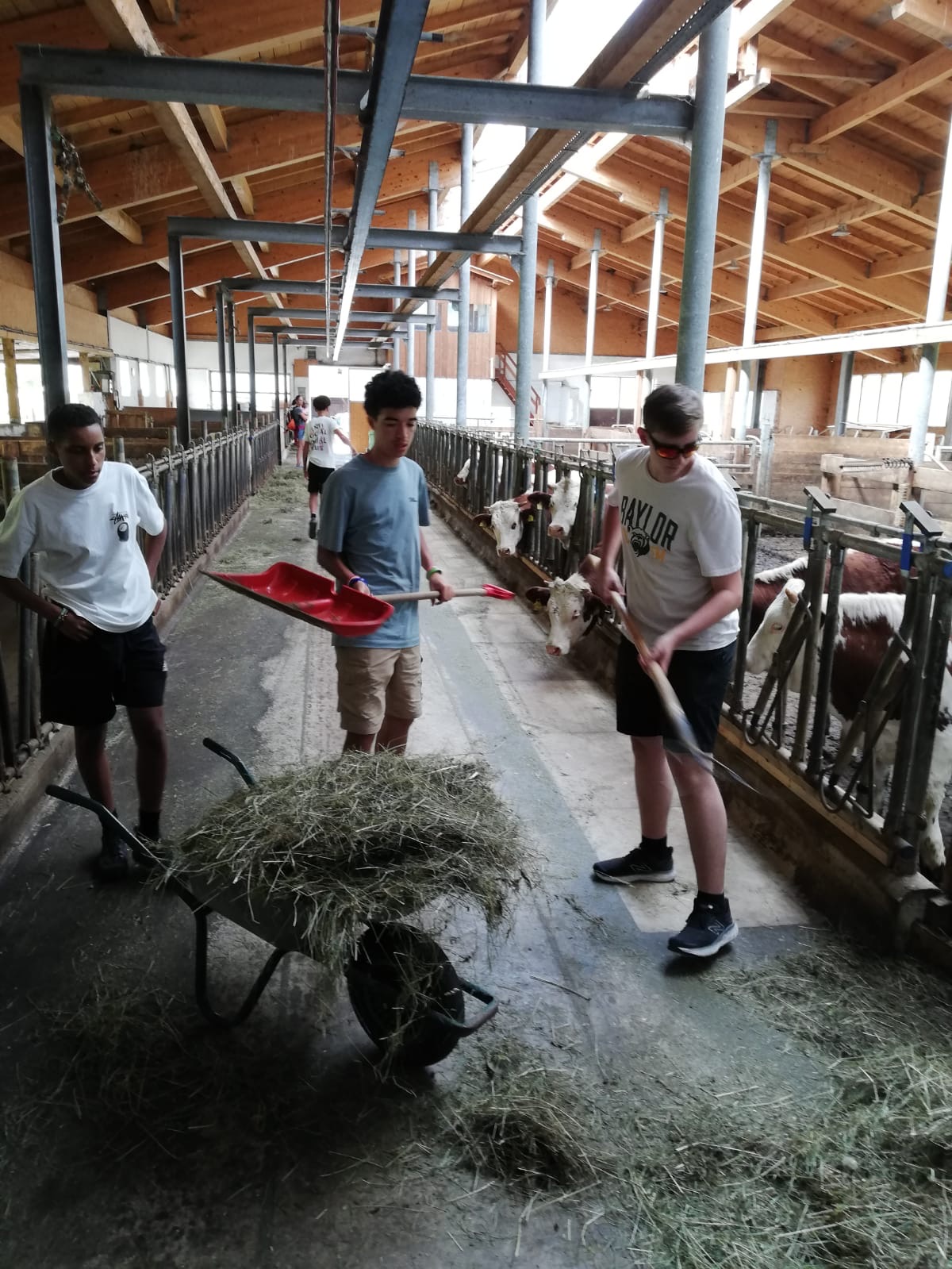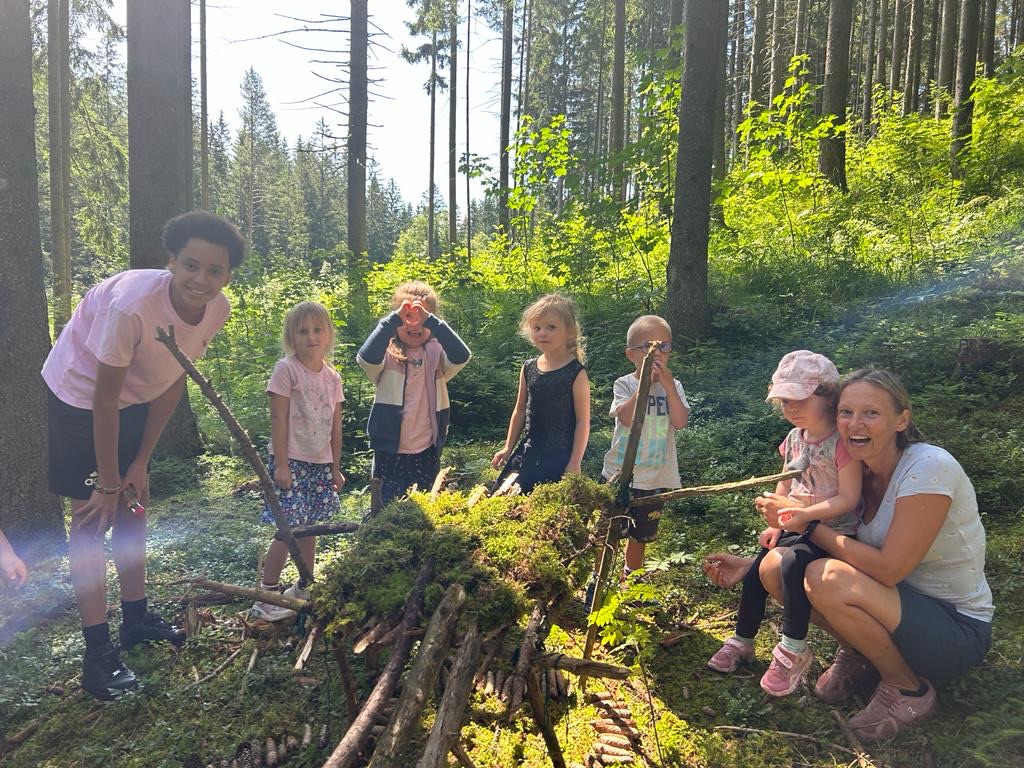 You will engage in a variety of exciting activities, for example:
Creativity
Learn about old Austrian craftsmanship, e.g. forging
Traditional baking and the making of butter and cheese
Learn to play a traditional Austrian instrument
Activity
Hiking in nature and wilderness
Mountaincarts
Rope climbing
Service
Volunteer in a unique Austrian nature park
Clean up nature
Help in an outdoor kindergarten
Volunteer in a typical Austrian inn and a mountain farm
IB CAS CERTIFICATE: Each student will receive a certificate with dates, hours and description of accomplished program and duties. This certificate can also prove very useful for university application.
This summer experience will allow you to meaningfully further your IB CAS exposure, be immersed in the typical traditional Austrian alpine lifestyle in the fore Alps, its crafts and old traditions, discover the purity of nature and support it, and stay in a typical 'cosy' village hotel!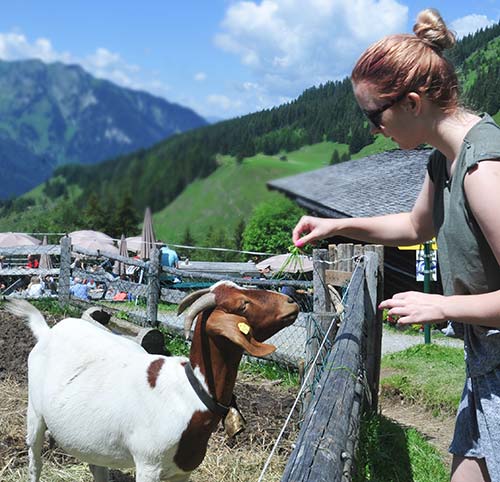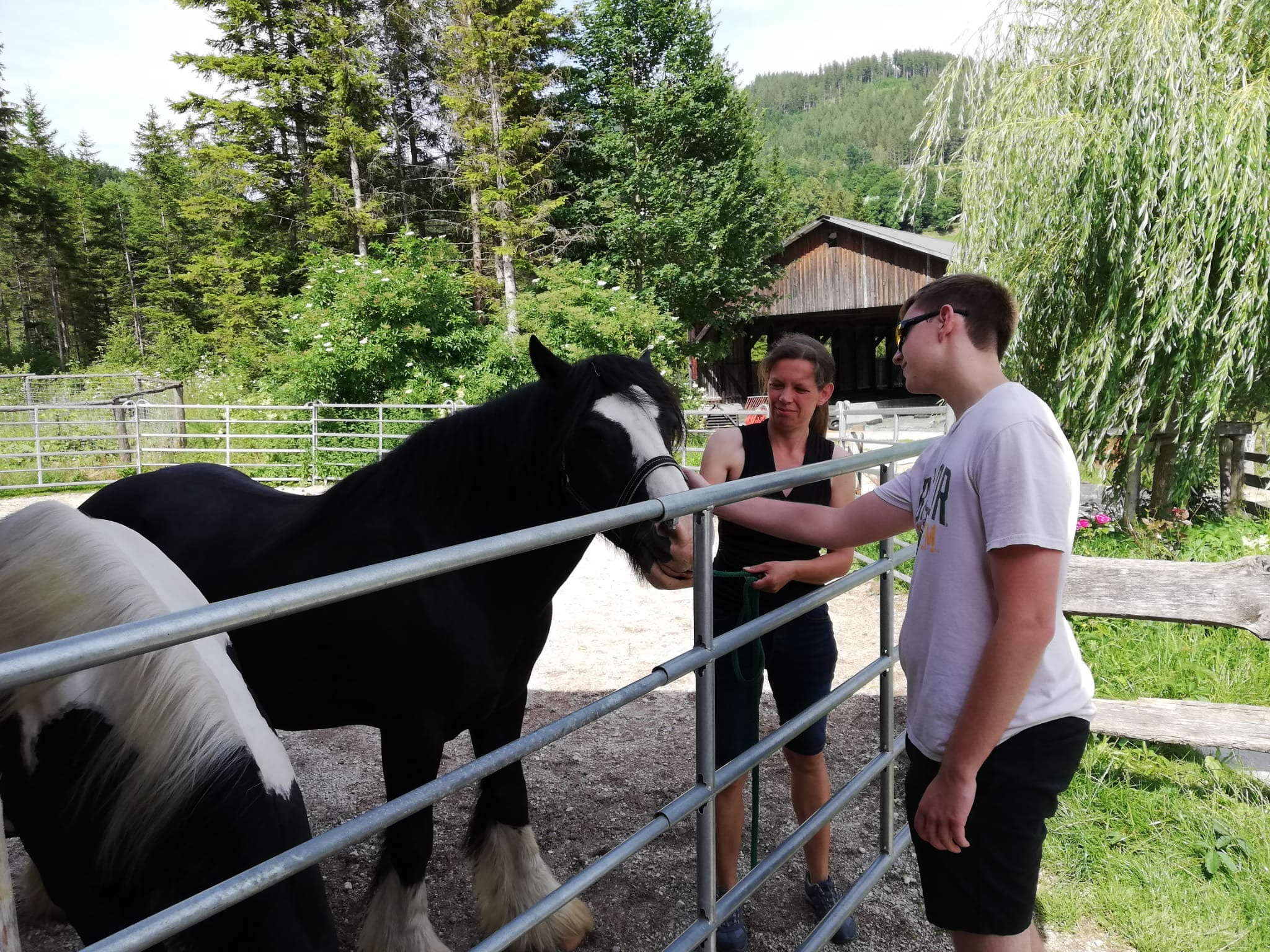 Be part of the local rangers clean-up team
You will help the local rangers clean up this magnificent nature park and learn about the ecosystem and the nature of the Alps, and, you will be experiencing some unique evenings in one of Austria's very authentic spots, close to the peak of the Ötscher (1893m).
Participating in our IB CAS summer camp will foster and deepen your understanding about alpine nature, Austrian mountain village culture, and the IB CORE. The focus will be on local and global issues, and the course offers both PRE-IB and MID-IB incentives. All students will complete the camp with a memory that highlights their own experiential learning for their individual CAS programme.
About our IB CAS Trip Coordinators & Mentors:
Alexander Grubich was born and raised in Upper Austria and studied languages in Vienna, Paris, Málaga and Santo Domingo. After finishing his university career, he taught German language, Spanish language and Austrian culture at the University of Rijeka, Croatia and at the same time he finished his PhD in the field of "German social studies" in the topic " The image of Austria in Croatia". Since 2008, he has been a teacher at the Vienna International School, performing duties such as: teaching IB German, French and Spanish, operating as the Service and Action coordinator and as homeroom teacher. Alexander has been working as the IB CAS coordinator for several years and is now leading the German Department. He is currently also the charity coordinator at VIS. Additionally, he is an examiner for the IB in the field of language Ab initio and is an IBO professional development workshop leader for IB CAS and Language Ab initio. Alexander is also an IB school visiting team member.
Alexander is passionate about many different kinds of sports such as running, skiing, tennis, hiking, beach volleyball and cycling. Further he is socially engaged in different charity events throughout the year. He really likes to inspire students in order to convince them they can help create a better world with more respect for each other. He lives with his family in Vienna and spends most of his weekends in Mariazell, Styria.
Alex will be joined by Lena Bröderbauer, one of our highly motivated and wonderful activity coaches! Like Alex, Lena is athletic, knows the Mariazell-Ötscher region inside out and will be an absolute pleasure to spend time with! Lena has just finished teacher training (BEd) and has lots to give to make your experience an absolutely unforgettable one!
We look forward to hearing from you!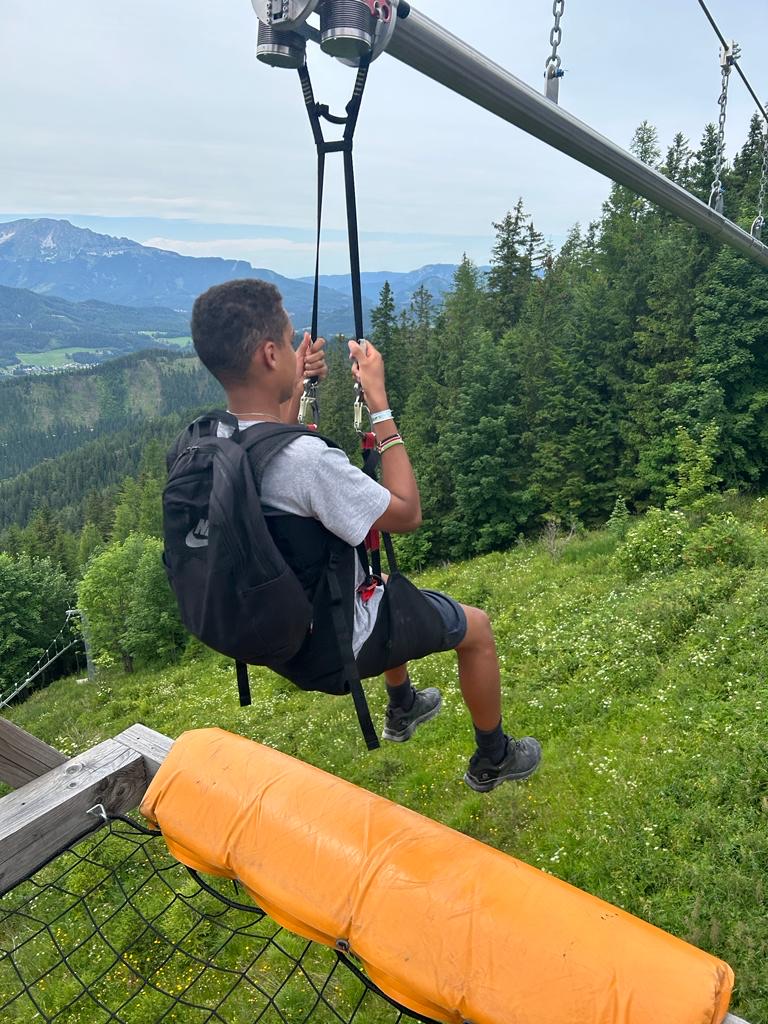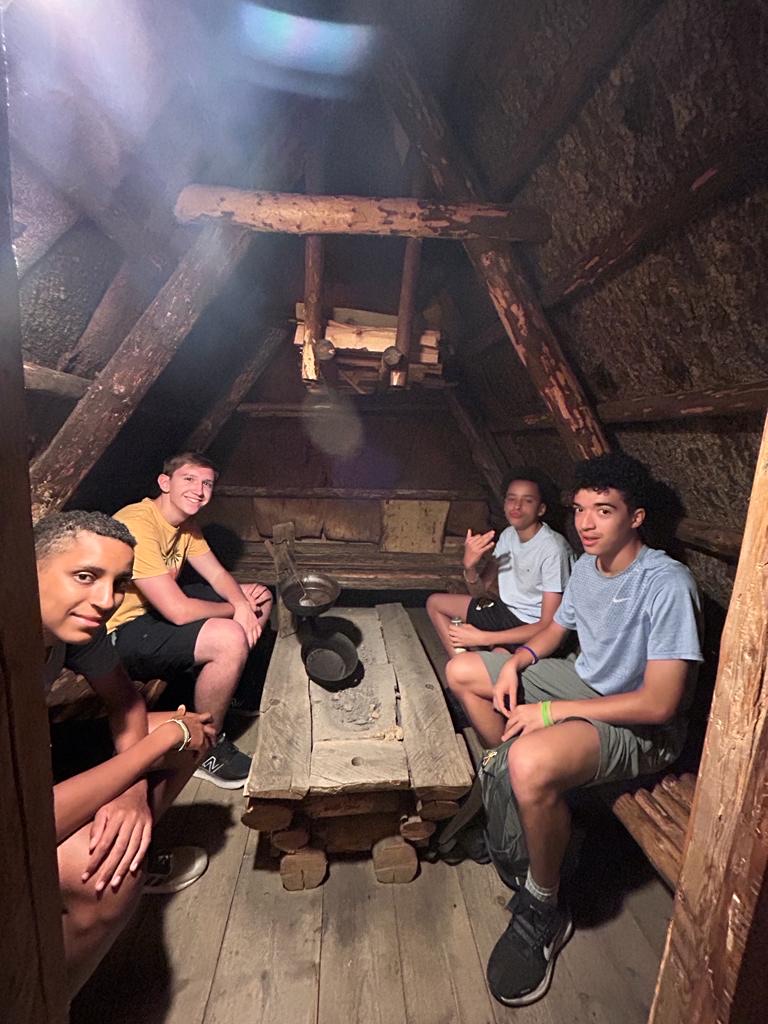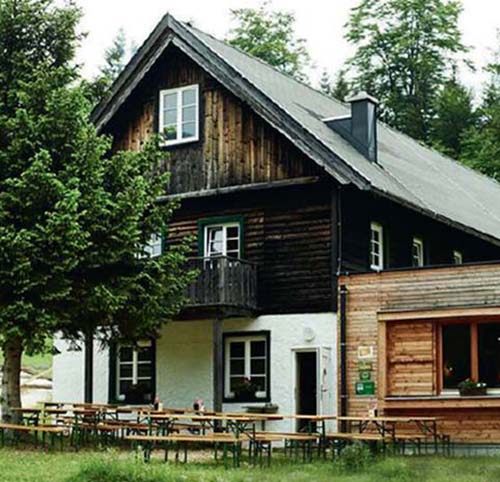 Be immersed in the typical traditional Austrian alpine lifestyle in the fore Alps,
its crafts and old traditions