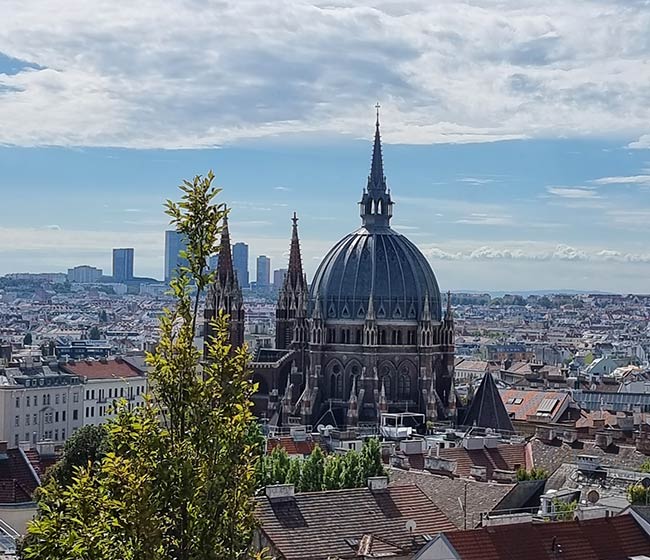 Our Headquarters
---
Weintraubengasse 19/Stiege 1/TOP 23
A-1020 Vienna


Austria
Metro stop: U1 – Nestroyplatz

Our Spring Campus
---
Springer Palace

Tivoligasse 73
A-1120 Vienna


Austria
Our Summer Campus
---
Vienna Boarding School
Am Himmelhof
Himmelhofgasse 17-19
A-1130 Vienna
Austria
Metro stop: U4 – Hütteldorf
(either walk for 10 minutes or hop on bus 53A and get off at Innocentiagasse)
Join us in one of our beautiful IB Revision Camps in Vienna's best districts
Our campuses are located in Vienna's best districts, surrounded by beautiful villas and gardens, yet only a stone's throw away from the old city centre by public transport.
IBWISE – Spring Campus
Our superbly equipped and gorgeous SPRING COURSE CAMPUS, the Springer Palace, provides for tuition and accommodation on one site. This beautiful chateau campus is located in a romantic & truly peaceful green oasis in the centre of Vienna, located next to the Imperial Summer Palace "Schönbrunn". Morning and afternoon walks or runs in the Schönbrunn Park are therefore a fantastic option for all our students and teachers. The old city center is easily accessible, taking only 15-20 minutes via public transport.
IBWISE Summer Campus
Our beautiful and dynamic SUMMER CAMPUS, the Vienna Boarding School Am Himmelhof is located in a gorgeous location in one of Vienna's most beautiful residential districts, with classrooms and boarding offered all under one roof. It features an on-campus soccer pitch, gym, and is located on the edge of the Lainzer Tiergarten, offering ample opportunities for sport and outdoor fun. The city center is also easily accessible, taking only 30 minutes via public transport.