CAS & Spanish Immersion Trip
07.07. – 21.07.2024
IB CAS & Spanish: Course Description
The IB CAS & Spanish Immersion Trip invites Pre IB and Mid IB students to a unique adventure! Live and learn in the truly charming Pueblo Blanco "Vejer de la Frontera" in beautiful Andalucía, Spain.
This programme offers IB students the opportunity to acquire new skills, be inspired by living in a new environment, and improve their Spanish communication skills. The total cultural immersion and CAS voluntary placements promote open-mindedness, international understanding and respect. It is a unique opportunity for students to grow personally and socially, to encounter and deal with new situations, and to learn to be more independent and aware. The programme is a mile-stone in a young person's development as well as the chance to make lasting friendships and connections.
A 14-day holistic & creative CAS adventure
This compact 14-day holistic, interdisciplinary course with unique IB CAS (Creativity, Activity & Service) opportunities includes 10 hours of classroom Spanish per week, 24/7 immersion in the rich language, culture and history of this area and the experience of living with a lovely Spanish host family. The focus is on local and global issues, and the course offers both Pre-IB and Mid-IB incentives.
Each morning Monday through Friday begins with 2 hours of voluntary CAS placements, giving students the experience of supporting local organizations that are benefitting the environment and community of Vejer. These opportunities help students develop their awareness of global issues by exploring them from a local perspective. We try to accommodate the interests of the students regarding their CAS placements – they generally experience 3 or 4 different ones over the course of the two weeks to give them scope and variety. Some examples of our CAS placements include:
Supporting a family-run organic farm
Working on a local reforestation project
Caring for animals on an Andalusian ranch
Helping out in a day center for students with special educational needs
Volunteering in an elderly residential home
Assisting in a Montessori kindergarten
Students also have a daily 2-hour intensive Spanish classroom session at the La Janda Language School. The dynamic teaching staff provides personalized learning in a small group setting, with options for absolute beginners and those who have been studying Spanish previously. The focus is on listening, oral expression and reading comprehension.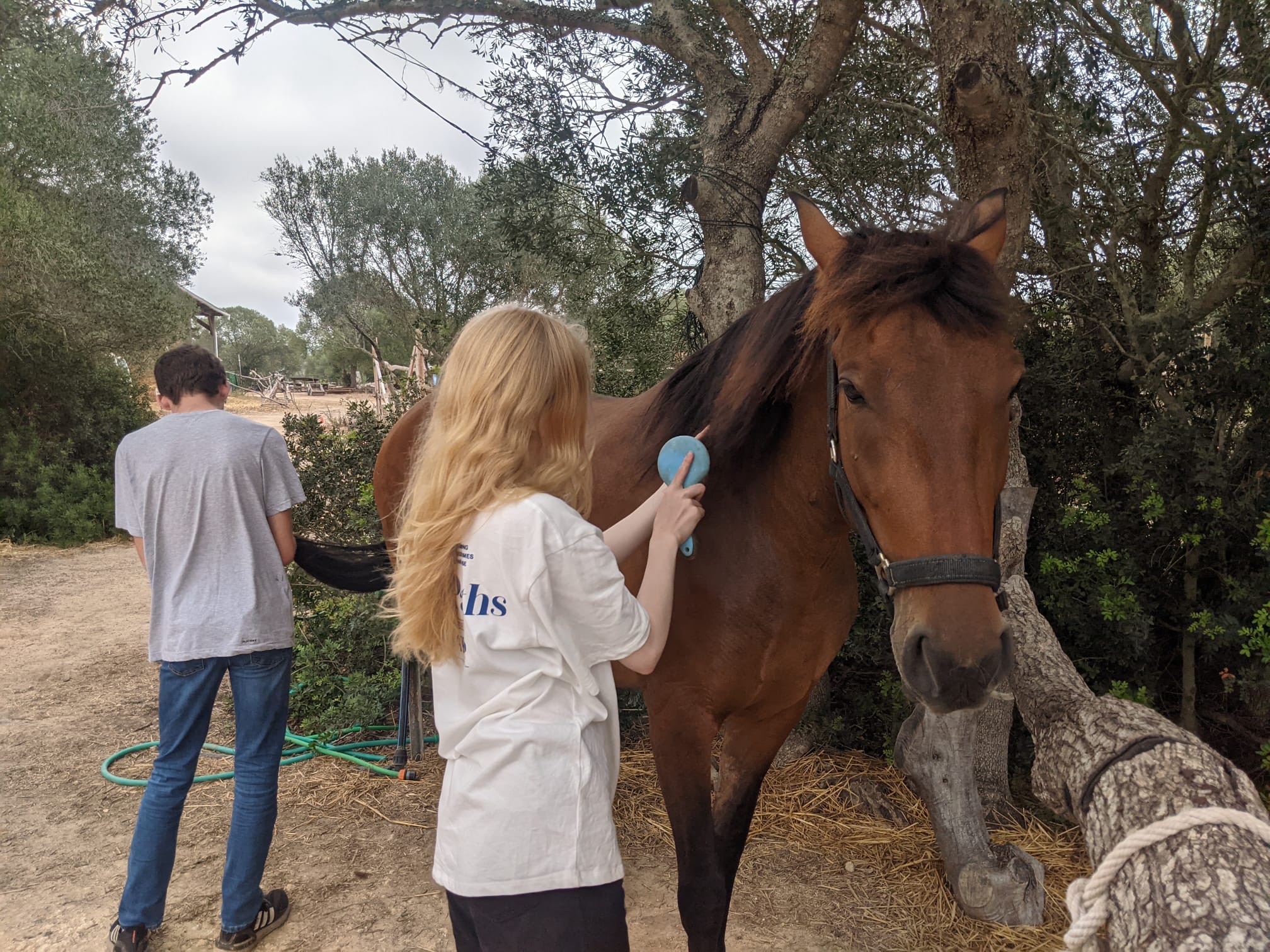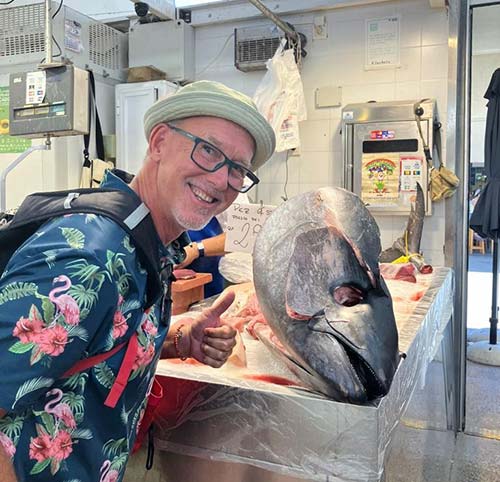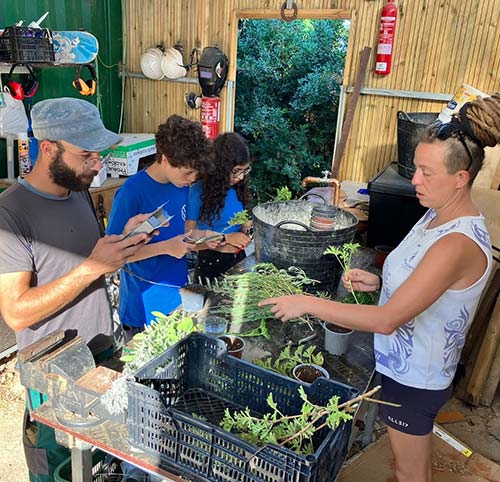 Practice your Spanish in real-life situations
During the afternoons, students will be immersed in authentic learning within the local culture of Andalucía where they can practice their Spanish language skills in real-life situations. CAS afternoon activities include donkey riding, trekking, traditional Spanish arts & crafts workshops, flamenco dancing & music making, traditional Spanish cooking, photography, surfing and swimming.
Emphasis will be given during both weeks on the Essential Learning Outcomes of the IB CAS programme.
CAS CERTIFICATE: Each student will receive a certificate with dates, hours and a description of the accomplished program and duties. This certificate can also prove very useful for university applications.



Learn through new experiences
CAS should be fun and also challenging, encouraging students to enhance their personal and interpersonal development by doing. Our program does this and more, which makes it the perfect fit for Pre IB- and Mid IB students!
Pre-IB students will be introduced to IB CAS (Creativity, Activity and Service) and focus on their chosen CAS duties.
Mid-IB students will focus on their various CAS duties, as each day's experiences will include activities that allow them to address ALL the essential learning outcomes required of the program.
Explore local and global issues
Time for reflection is built in, with a focus on 21st-century skills such as collaboration, problem-solving, decision-making, self-management as well as "giving back".
Students will be encouraged to use their learning engagements as a springboard to explore local and global issues. Topics may include an examination of the impacts of tourism, respecting and maintaining culture, or restoration of archeological, ecological and historical sites.
With a focus on collaboration, communication, and self-management, Spanish Core Immersion students will make lasting friendships with students from international schools around the world while also having the potential to make a difference through their culminating project.
Hand-picked host families provide a safe, comfortable and stimulating home environment
The families in Vejer de la Frontera have all been carefully selected, based on several criteria including friendliness, hospitality, the home environment, meals, and the location and quality of the lodging. More importantly, families are selected on the basis of positive feedback from previous students over the years. You can choose to stay either alone or with two students per family.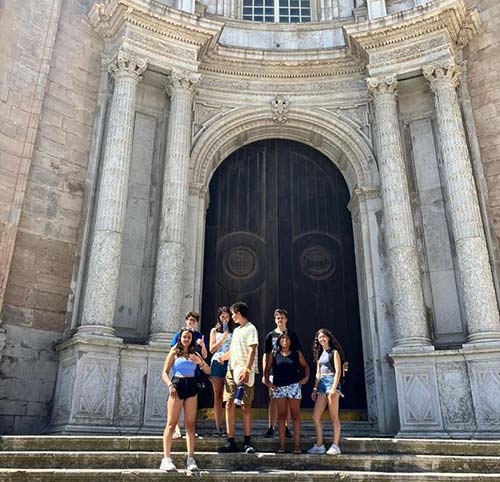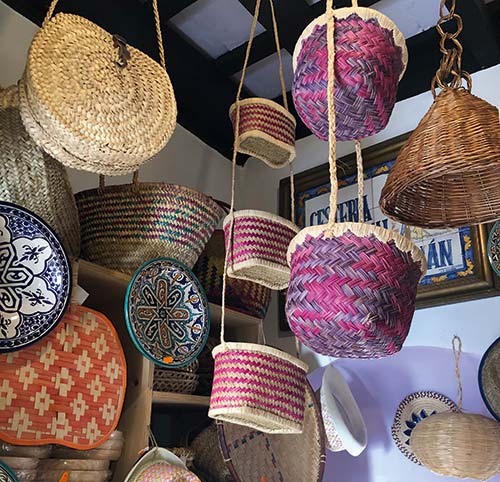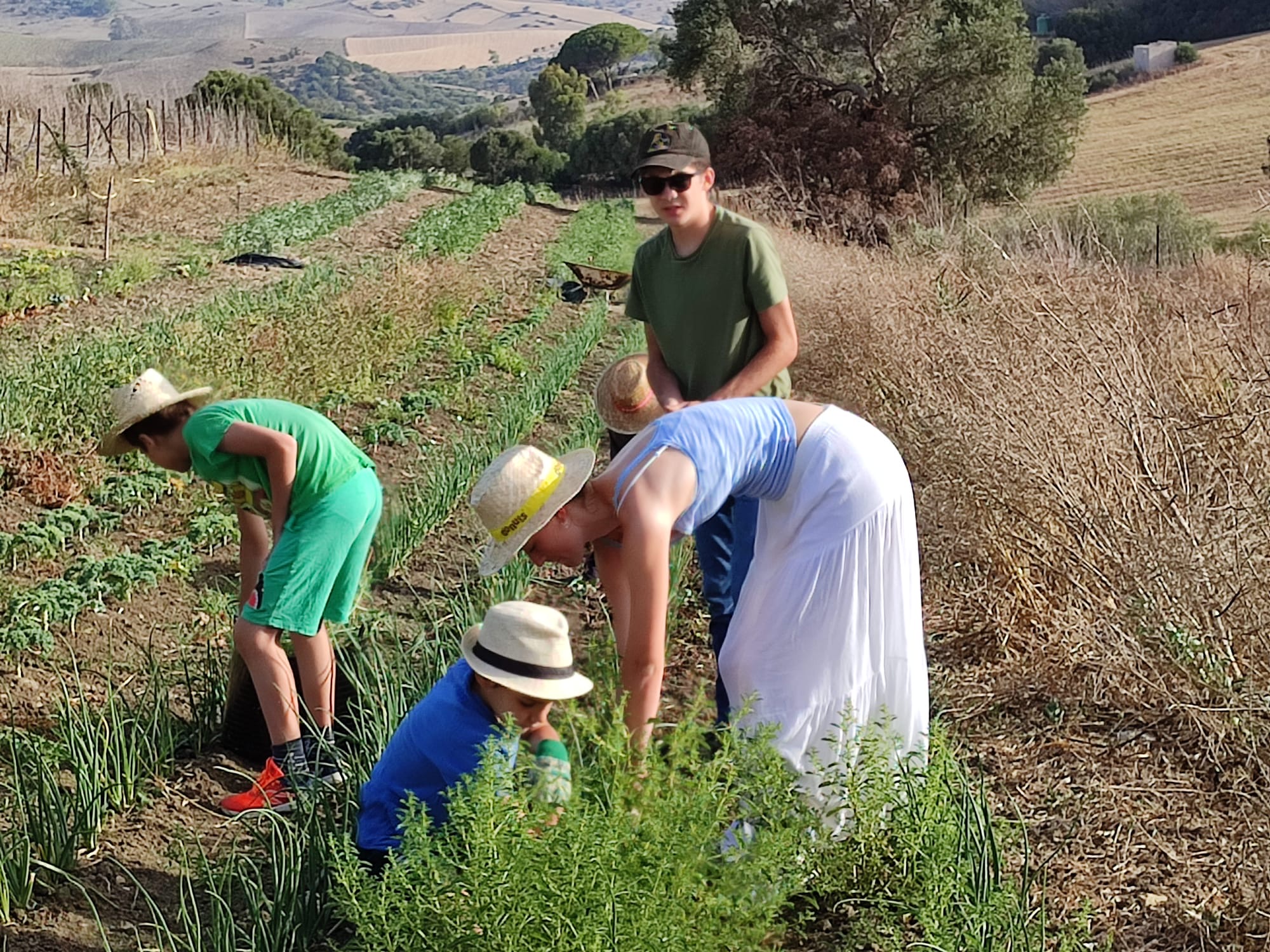 Enjoy immersion the nature, culture and history of this area
while living in a lovely host family.